… and Most Creative Chinese 'Bao'…
Coastal city Adelaide, capital of South Australia; founded in 1836, was a 'planned', freely-settled city; British province in Australia. Today, 75% of South Australia's nearly 1.4 million residents call Adelaide home.
Renowned for museums, art galleries, grid-layout, interspaced by wide boulevards, large public squares, surrounded by parklands …
A Mediterranean climate, warm to hot dry summers; cool-mild winters; rain falling in winter, attracted wine growers to the region. South Australia currently produces over 50% of Australian wines, with Adelaide a gateway to the wineries …
A diverse geography and climate, South Australia is able to produce a range of grape varieties – from cool climate Riesling in Clare Valley; to full-bodied Shiraz of Barossa; where some of Australia's best-known wines, are produced. Penfolds' Grange, Jacob Creek, Yalumba, Coonawarra and Henschke Hill of Grace for starters.
Vines are grown from low valleys of Barossa and Riverland to 600 metres (1,970 ft) above sea level, in Pewsey Vale, Eden Valley. Soil types are also varied, 'terra rosa' of Coonawarra; limestone-marl based soils of Adelaide and Riverland, sandy, clay loam based soils of Barossa.

Barossa Valley – just an hour north-east of Adelaide is Australia's oldest and premium wine producing region, with 80 to 100 year old vines – well-known for its Shiraz; whilst its Chardonnay, Riesling and Semillon grapes are located on higher altitude hill-sides around the valley, cooled by ocean breezes. Grenache and Mourvedre varieties being recently introduced.
Visit Barossa Valley and savour local wines – Drive along scenic route following River Torrens, winding through Torrens Gorge, Kangaroo Creek and Millbrook Reservoirs which provide water to Adelaide; through Williamstown to southern gateway into Barossa Valley.
Sample wines at Seppeltsfield Winery, established since 1851, with over 250 acres (100 hectares) vineyards of Shiraz and Grenache grapes. Well-known for fortified wines, you get to view the first Vintage Port produced in 1819 – Seppeltsfield had kept a sample of port produced each year ever since … a memorable experience!
'Quality, freshness, simplicity and provenance' drive this winery; supporting small batch, hand crafted wines; with an eye on emerging varieties, as well as traditional styles of the Barossa.
Sparkling Shiraz mingles with Shiraz, Cabernet Sauvignon, Mataro, Grenache … and sharing centre stage with refreshing Eden Valley Riesling, and 100-year old Tawny Port …
What a treat to be able to sample such range of wines in one location!
Visit award winning wines of Wolf Blass, taste their Black Label Cabernet Shiraz, fruity characteristics, rich textures, velvety tannins; lingering on the palate …
Sample the range – combination of Shiraz, Cabernet Sauvignon, Merlot, Shiraz Grenache, Shiraz Cabernet, Cabernet Merlot, Cabernet Shiraz Malbec, Riesling, Chardonnay, Sauvignon Blanc varietals … there is something for every personal preference.
Perfect introduction to quality Australian wines at Barossa Valley …

Murray River Cruise – one of world's longest river and catchment basin covering one third of Australia continent across Queensland, New South Wales, Victoria and South Australia …
Take a 2-hour paddle steamer cruise; see regional highlights, Angus and Torrens Valleys, Walker Flat; meander along river gorges, golden sandstone cliffs, redgum forests meeting floodplains and wetlands filled with birds and wildlife. Check out native fish, turtles, crayfish, and Australian platypus if you are lucky …
Houseboats moored … fishing line thrown in … family picnics … all dotted along river bank … relaxed and laid-back. Perfect weekend away …
Take in spectacular views at Mannum scenic lookout; along Murray River bank; stopping for great photo opportunities. Travel via Adelaide Hills; shop at Melba's Chocolate Factory and Woodside Cheese Wrights at Woodside, for snacks and 'sugar–fix' before returning to Adelaide.
Great way to enjoy the day with family and friends …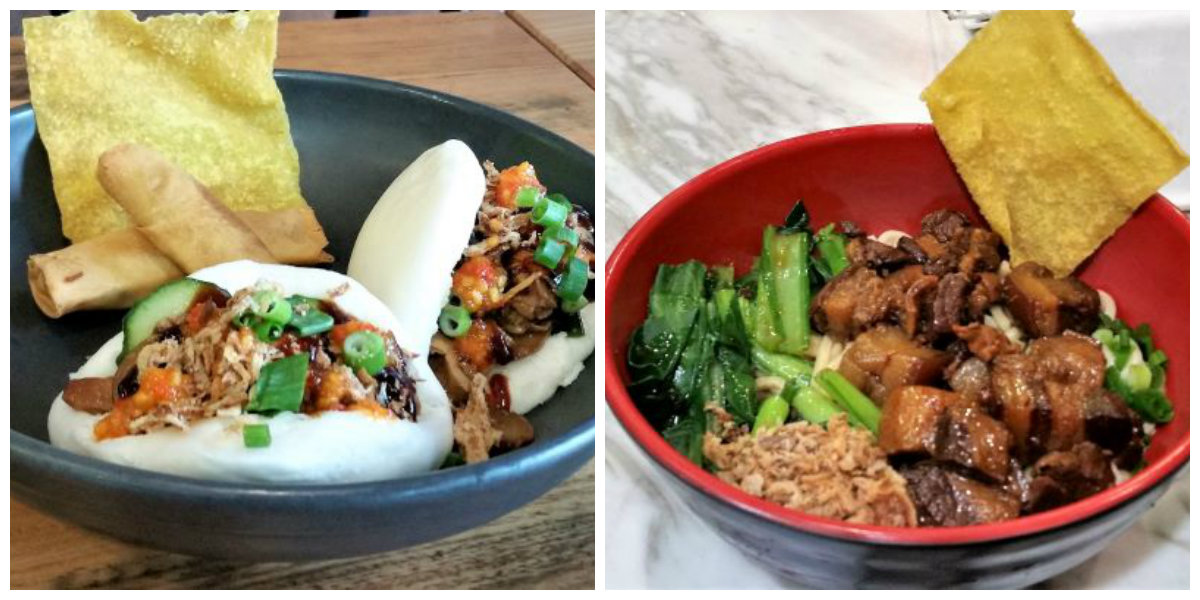 'Our Story Begins in Jakarta … noodle shops on every corner … for breakfast every morning … noodles made from scratch … Bakmi Lim Noodle Project … continue his legacy …'
Chinese 'Bao' with a twist – Located in Waymouth Street, Adelaide, Bakim Lim Noodle Project serves a special variety of 'street-food' Indonesian cuisine.
Hand-made noodles, 3-hour mission, made daily, with passion and dedication only for those committed to love of noodles; brisk daily lunch trade, and set lunches cooked with a twist.
Noodles come in Traditional, Spinach Infused, Rice Noodles or Vermicelli and Hainan Chicken Rice (chicken infused rice); served with a variety of chicken, pork or vegetarian toppings and side dishes.
Toppings such as Braised Pork in Sweet Soya Sauce; Roast Pork, Lim's Soy Chicken and Mushrooms, BBQ Pork or Tofu and Mushrooms are served with cucumber, pickled carrots and Hoisin Sauce.
Apart from hand-made noodles, served with assorted meats and sauces, owner, David Lim also serves up creative Chinese 'Bao' or bun filled with choice of Pork Belly in soya sauce, Chicken and Mushroom or BBQ Pork accompanied with vegetables and chilli sauce – if you like it spicy.
Soft delicate Chinese bun, usually round; but is a flat roll, steamed and stuffed with your choice of meats and sauces, served steaming hot.
A mouth-watering meal, eat-in or take-way … either with cleansing ale, glass of wine … or maybe Chrysanthemum tea …
Oh, set lunch menu also come with 2 spring rolls as well …
You cannot miss this little eatery when you are in Adelaide!
Bakmi Lim Noodle Project, 4/8 Waymouth St, Adelaide, South Australia.
www.bakmilimnoodleproject.com