It is not about numerous tourist spots dotted around Bali island;
It is not about endless sandy beaches;
It is not about scuba-diving, surfing or awesome suntan that keeps visitors returning …
So what is it that keeps devotees coming back?
It is the Locals.
Friendly, courteous, unassuming, smiling faces, sincerity in their eyes, easy-going nature.
Nothing is too hard, everything is easily within reach, assistance never too far away.
It is all about camaraderie. Ability to share wonders of this amazing island with locals …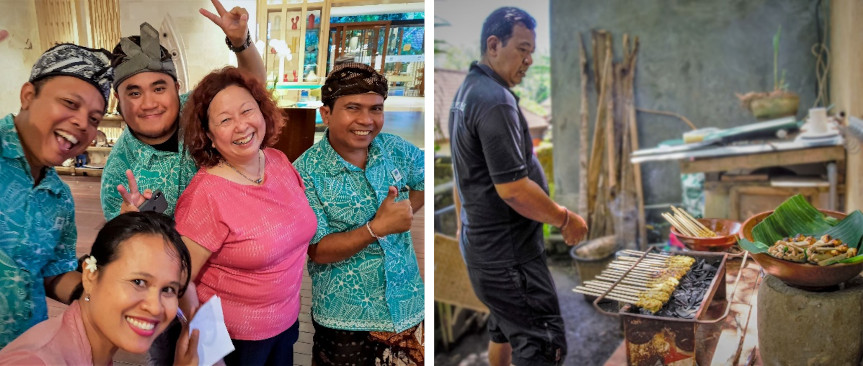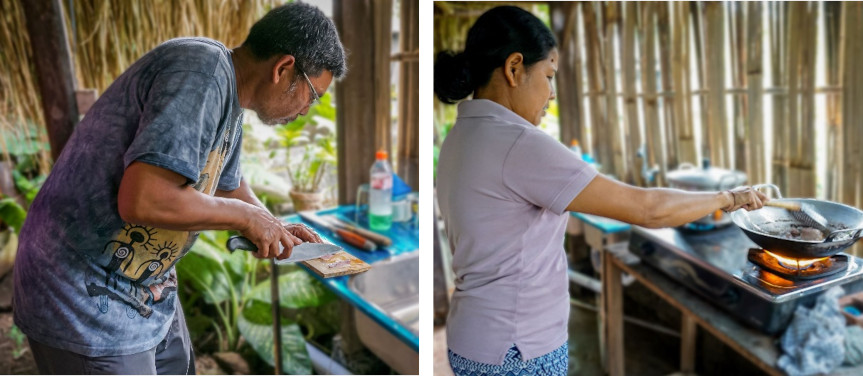 It is the Food.
Indonesian and Dutch influenced exquisite creations – spicy, sweet, sour, tantalizing tastebuds over and over. Local markets, freshest meats and seafood, vegetables and fruits from local farms …


Lots of excellent restaurants dotted throughout Bali island; largely inexpensive, always something for everyone.
Chicken, beef, pork or lamb, seafood galore, all served in a variety of styles – curries, mild or medium; soya sauces, salty and sweet; sambals, medium or hot; or combination of creations by local chefs.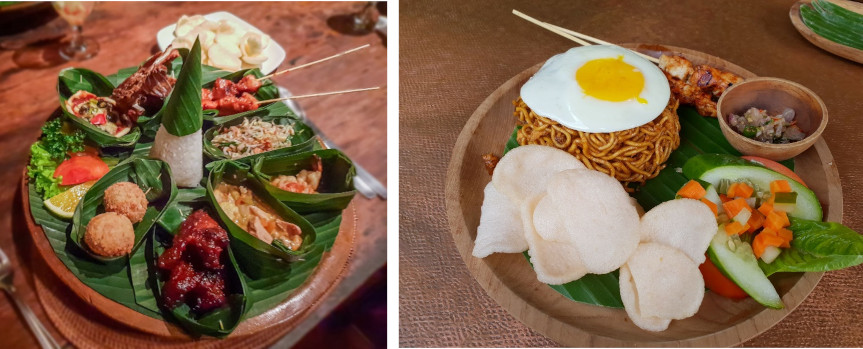 But nothing beats home-cooked Balinese banquet – event not to be missed !
Learn how to prepare yummy Balinese dishes with locals, then enjoy it as well !


It is the Traditions.
Get to know some Balinese traditions.
Offerings and prayers; remembrance of ancestors; good health and safe journeys …

Traditional dances for many festivals in villages around Bali; homage to Balinese deities, communication through dances keep traditions alive through generations.

Children are taught traditional dances at a young age – nuances of eye-movements, hand-movements, head-movements, leg-movements. Competitions are held around villages, up to national levels – great way to keep traditions alive and still have lots of fun !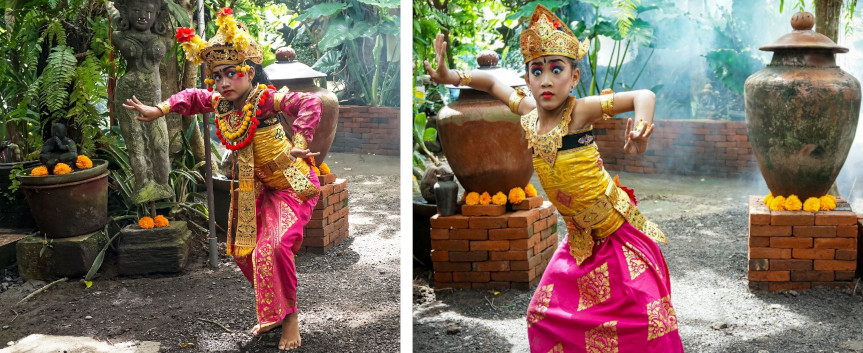 It is the Amazing Landscape.
Terraced fields throughout hillsides for crops; long sandy beaches, easy access for small fishing boats – local produce from land and sea.
Also great for water sports, with lots of great spots for rest and relaxation around island.

Do not forget amazing sunrises, watching local fisherman cast; or sunsets …

Or observe other locals and their camaraderie in Monkey Forest, Ubud …


There is so much yet to discover … and that is what keeps devotees returning, as each trip gives a totally different experience from this amazing island.
No matter what your choice of adventure, rest or relaxation is, you will find it in Bali.
Like always; do something, everything or absolutely nothing at all; it is totally up to you.
To our Balinese friends, keep well and safe – until we meet again …
We will return when we can all travel !
In the meantime, we will continue to reminisce …