Music, calm and soothing … feet apart, shoulder width … body, relaxed and grounded … ready to start first move of sequence … 8 Pieces of Brocade … Qi Gong form …
What is Qi Gong?
Gentle exercise … focused breathing … repeated movements help activate body's internal energy … strengthens and stretches … fluid movements … enhances balance and improve awareness of your body.
With total body cardiovascular stimulation, Qi Gong is a safe and effective physical exercise for everyone – a "Moving Meditation" to be enjoyed. It harmonises and strengthens your body … a healing effect on internal organ functions and bodily systems. Regular practice will assist increase supply and flow of energy throughout the body … inducing calm mental and emotional disposition.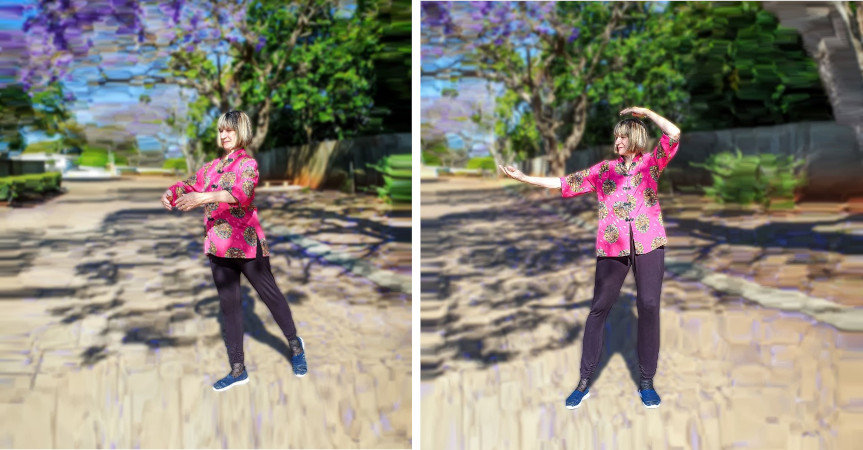 In traditional Chinese medicine, philosophy and martial arts, "Qi Gong opens the flow of energy in acupuncture meridians, enhancing our ability to feel 'Life Force' underlying the physical world and deepen our communication with it" – balancing energies by filling deficiencies and removing excess energy.
Do you know this Chinese practice of Qi Gong, also known as act of breathing alignment, movement and awareness for exercise, healing and martial arts training, has been around for over 4000 years?
There are many places where you can learn Qi Gong – your community centres, Tai Chi Academies or schools …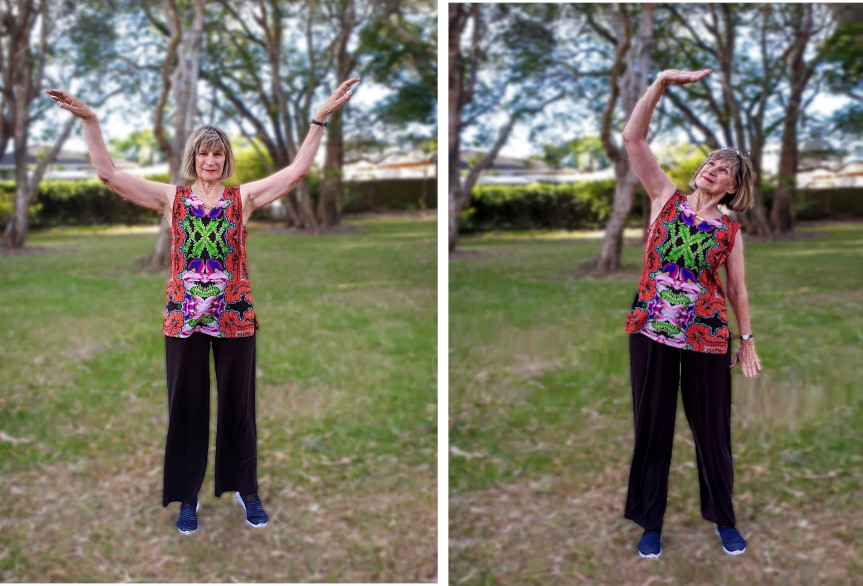 Qi Gong instructor, Bev Sweeney conducts 2 classes: every Monday and Wednesday, at Donald Simpson Community Centre, Cleveland. With over 35 years practicing Tai Chi, Bev is passionate with her desire to help others improve their ability to use and release energy within the body – and it shows in her classes. Personal experience in health and well-being has given Bev the opportunity to learn from Qi Gong masters, Robert Peng, now residing in USA and Simon Blow, Sydney-sider; author of "The Art of Life".
Bev had been conducting Qi Gong classes for over 12 years … calms you down and helps release your full potential with soothing music, vivid imageries of far-away Chinese temples, cool, fresh and crisp air atop mountains, beautiful serene landscapes of lakes and valleys … taking you away in mind and spirit, to practice your Qi Gong.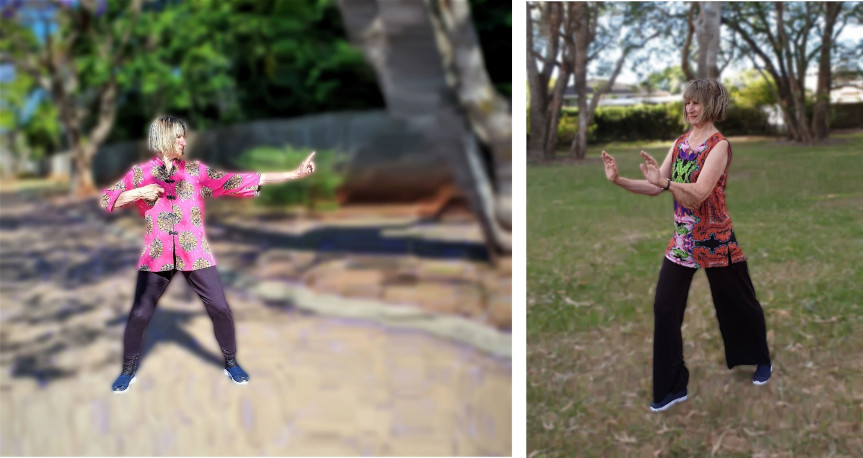 Eight Pieces of Brocade (Ba Duan Jin) is " …one of the most renowned and widely practised forms of Qi Gong" in China and all over the world. Smooth, flowing just like silk … basic principle of 8 physical stretching movements, stimulating flow of Qi through your meridians, whilst increasing strength and flexibility of your body.

This sequence strengthens your tummy, spleen, liver, heart and lungs; clears pathway through meridians, releases tension and reduces stress.
Non-believer?
Only way to validate this is to try it. Remember, you need to be patient and persevere with the exercises over time to appreciate the benefits …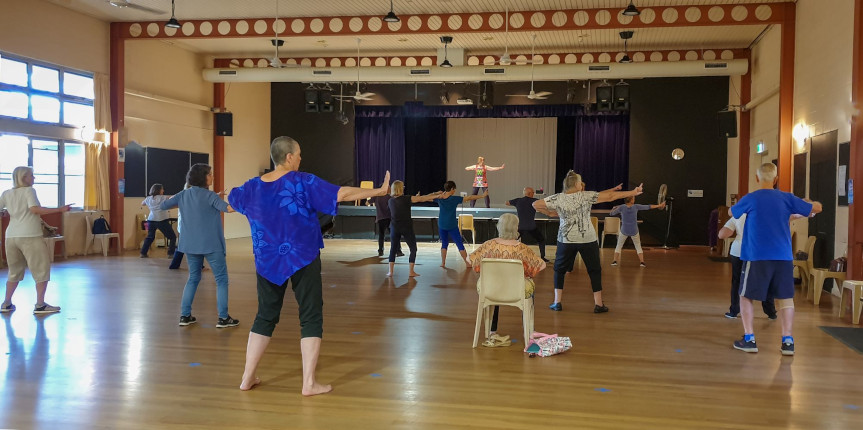 The Lotus sequence, developed by Grand Master Garry Khor, founder and President of Australian Academy of Tai Chi, practised with associated imagery; makes it fun and easy to learn and practice – there is a story following gentle flowing movements … balancing your Qi and create harmony in your body, mind and spirit.
Here is a short video of Bev showing us how it is done … however, to hear the story … you will have to hear it at the Qi Gong classes, Mondays or Wednesdays at Donald Simpson Centre, Cleveland !
No matter what is your current state of health, you can practice Qi Gong; only to be done to the best of your ability … at that point in time; because in time, you will improve and practice Qi Gong with more strength, passion and tenacity … giving the movements feeling and flow … just like a Silk Brocade.
Donald Simpson Community Centre,
172 Bloomfield Street, Cleveland, Qld 4163.
Tel: 07 38216833
https://donaldsimpsoncentre.com.au/