"Good Morning Ladies and Gentlemen … Welcome to The Hermitage."
Today we are going to tour of one of the largest palace museum complex in the world.
Only a small part is on permanent display; 5 buildings in this complex are open to the public; The Winter Palace, The Small Hermitage, The New Hermitage, The Great or Old Hermitage and The Hermitage Theatre.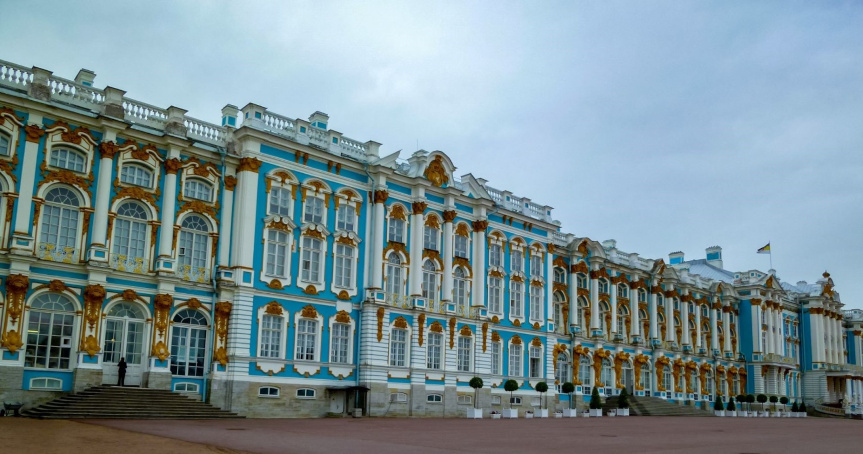 The Hermitage is the second largest art museum in the world. It houses one of the largest art galleries, antiques and sculptures since ancient time of the Tsars.
It was founded in 1764 when Catherine the Great, Empress of Soviet Union, acquired a large collection of paintings from Berlin merchant, Johann E. Gotzkowsky.
It was opened to the public since 1852 and it is the 8th most visited art museum in the world, attracting nearly 5 million visitors in 2019.

Please follow closely as there are a lot of visitors and we must stay in our specific groups as we move through the various halls …
Yes, Winter Palace is the official residence of ancient Tsars … we will visit it shortly and you can see how Russian royals, including the Romanov family, once lived …


There are over 3 million works of arts in these halls … it is not possible to see everything, but we will be visiting the most famous pieces – paintings, sculptures, archaeological pieces, numismatic (coins and medals) objects … all acquired over several centuries.

It is said that if you go through all the rooms and halls of The Hermitage, would mean that you have walked about 24 kilometres in total.
No, no, we will not do that today; don't worry!
There are 5 interconnected buildings and we have just entered The Winter Palace, through the Palace Square.
This is the Winter Palace – ground floor house primitive arts from ancient Soviet territory; oriental art and culture; Egyptian and classical antiquities. There is also The Treasure Gallery, containing The Golden and Diamond Rooms.
You have about 50 minutes to visit these areas, and I will wait for you here, next to this statue, with my flag. Please be on time as we have many more interesting rooms to visit.

Ladies and gentlemen, first floor main staircase of the palace is made of 18th century marble, granite and gold. Please watch your steps … I will continue to speak at top of the stairs.
One of the rooms on this floor is the Malachite Room, which exhibits personal items from the Imperial family. It is over to your right …
Next, we are going into the Pavilion Hall which holds the Peacock Clock – straight ahead…

There are also large number of Russian and European art displayed – 18th century Madonna Benois and Madonna Litta by Leonardo Da Vinci; works by Raphael, Tizianos, Tintoretto, Lippi, El Greco, Goya and Van Dyck. By the way, there are over 40 Rubens paintings and about 40 works from Rembrandt – considered largest Rembrandt collection in the world.
Take your time here; shall we say we meet back in this location in 50 minutes? Good … enjoy the paintings.
Here, in the second floor, you will see Asian and Middle Eastern art collection and the other rooms house medals and coins. Again, I will wait here while you visit the rooms …
Yes, I will show some of you location of restrooms … please follow me …
Ah, yes … unfortunately, The Hermitage was damaged in 1941; when Germany invaded Russia; buildings were hit by bombs and shells … However 2 train-loads of the collection were evacuated to Sverdlovsk before the attack. The collections were brought back in October 1945 and museum reopened in November 1945.

Ladies and gentlemen, one of the most beautiful aspects of The Hermitage is the extensively manicured gardens surrounding the whole complex. I suggest you take a walk around and admire sculptures and fountains surrounded by trees and flowers.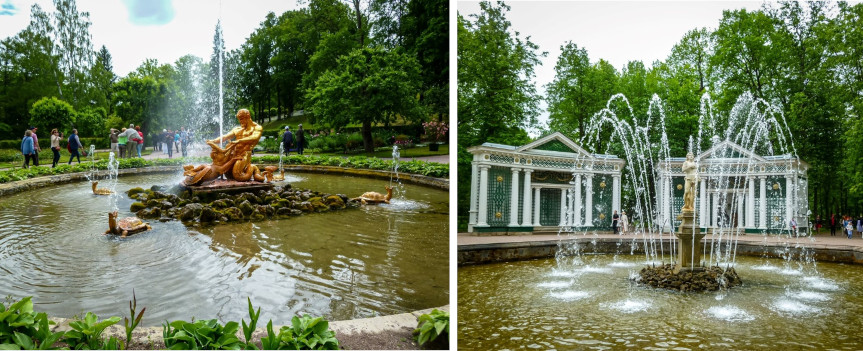 Before we finish today's tour, please note the music and water show will be starting in next 30 minutes. It is in front of staircase down towards the gardens … I suggest you move towards main entry to the gardens to watch.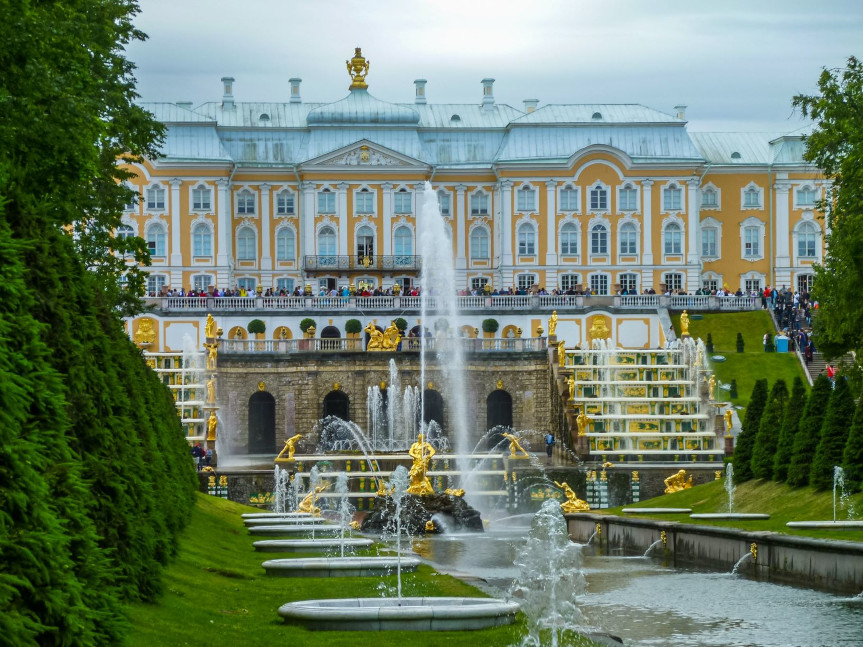 This is the end of our tour of The Hermitage – thank you for your visit; hope you have enjoyed yourselves.
And have a safe journey back to your country!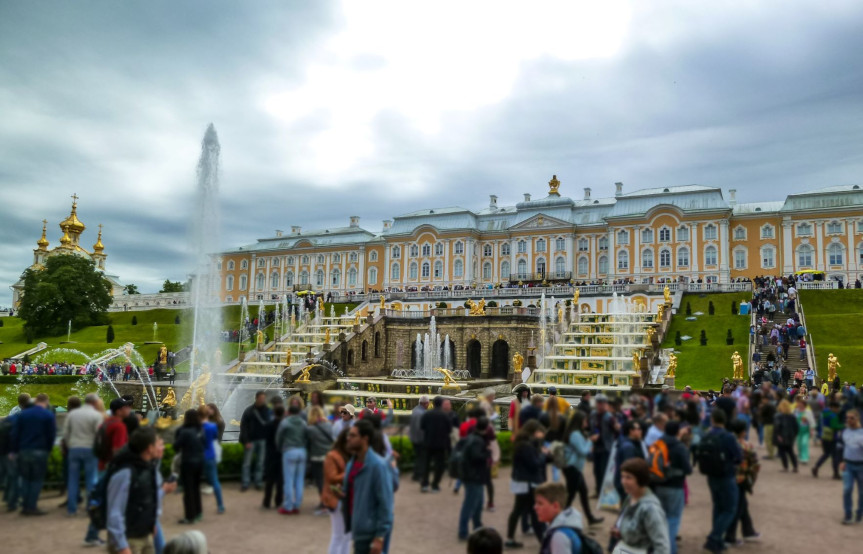 Bidding farewell to our guide, with memories of a day filled with wonder and glitz … the visual feast we had … amazing complex of magnificent buildings, grand architecture, priceless art pieces, sculptures, gorgeous gardens filled with colours and fragrances … wonderful experience … sharing part of Russian history … when the Tsars once lived.