Quite bizarre; certainly unprecedented … restrictions in place … mobility restricted … what is happening?
Chatting with cross-section of people in different walks of life, some patterns unfold …

Danny, of Danny Koh Peak Performance Coach and Mindset Mentor is used to constant online communication – most of his work is conducted online. He mentors high achievers realise their true potential.
Businesses are suffering, but opportunities are also created as everyone hunkered down to ride out COVID-19. Create 'To do Lists' and stick to it; research 'how to' in different areas of influence; catch up on reading, review different perspectives, scopes and learn new things.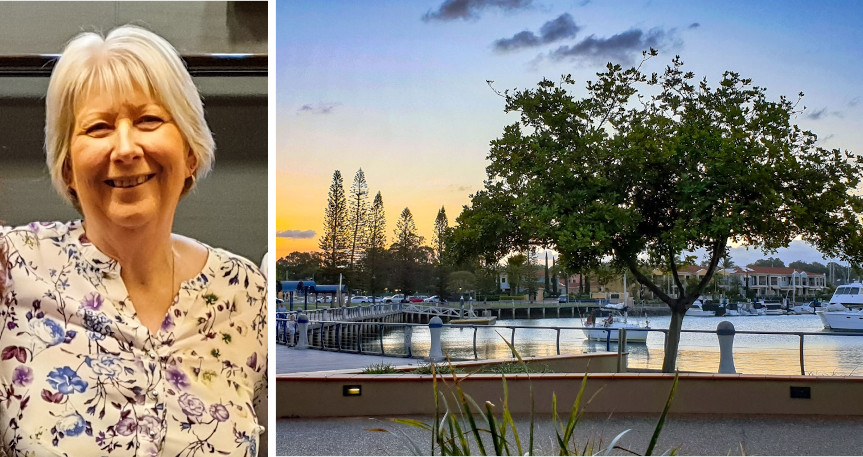 However, it is "business as usual" for Kerry, support staff, Public Health Services, country New South Wales. Only difference is daily temperature check is conducted before work commencement.
Thank you for keeping everything going in your workplace, Kerry!
With less daily visitors, Kerry noticed that she "… gets more done in a less hectic environment …" and staff has more time for personal interaction with residents to maintain a sense of normality, amidst self-isolation.
Some started long overdue DIY home projects – door painting, repairs or small building works like patios, paving and spring cleaning. Others prepare their Spring garden beds for new flowers and vegetables or "harvest" their fruits of labour before Winter sets in.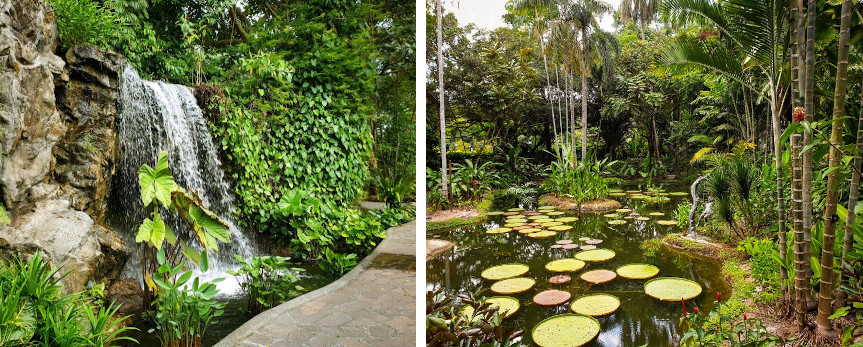 Still others now have time to focus on familiarising and learning new camera skills, computing skills or just catch up on unfinished projects.
Regular meetings and community activities by seniors are replaced by Zoom, Skype and various video conferencing platforms, just as schools hold classes remotely.
Interesting times call for innovative measures …
However, there is stress in self-isolation.
Those already living by themselves may feel even more isolated; as are those not so resilient in mental strength, or simply do not like to be alone.
Connect with family and friends, especially if they live alone – a phone call to see how they are doing; enquire on what is happening; video chat with family overseas to keep in contact; social media links to maintain connections. We all need to keep upbeat and positive …
We will overcome this … together.
Most of all, grandparents missed seeing their grandkids; grandkids missed being pampered by grandparents; friends missed their weekly lunches, card games, shopping sprees …

But everyone had discovered more time to indulge in home-cooking, as restaurants are closed for in-house dining.
Danny says "… I enjoy eating and love cooking … it helps me relax and mentally go through my projects at the same time …"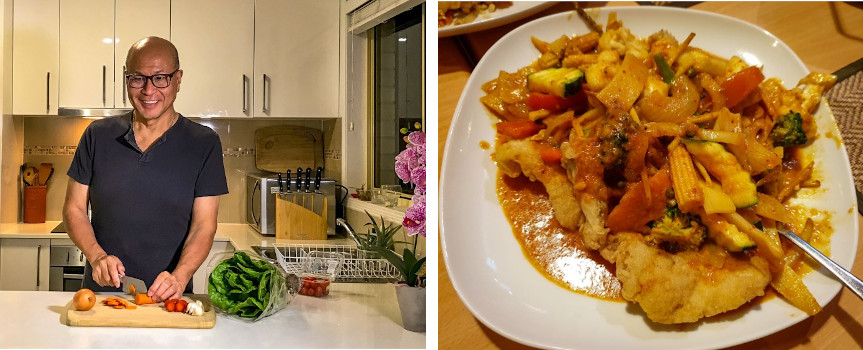 Time spent in the kitchen is extremely rewarding – both in delicious meals created and contributing to increase waistlines. Be careful with weight increase; that extra glass of wine or beer … nibbling while watching TV … sleep-ins on weekdays … lazing around instead of outdoor activities …
However, everyone also agreed that there is peace and quietude in their surroundings; less cars, less traffic, less noise, clear blue skies, fresh clean air; calming effect as you walk the dog; enjoying the solitude …

No matter what you are doing during these unusual times … going to work … staying at home, look after kids and work … semi-retired … retired and extremely active until now … this is the time to look at life from a different perspective.
Change and improve the way we live … take up new challenges and projects … help those less mobile or in need … be kind to others … keep active … stay healthy … watch your waistline … exercise when possible … and most of all, stay positive!
Time will come when we put all this behind us … and we will be so much stronger; as an individual; as a community, as a nation.
Until then, be inspired with these words from 'I am Australian' by The Seekers …
"… We are one, but we are many,
And from all the lands on earth we come.
We'll share a dream and sing with one voice,
I am, you are, we are Australian".