Enjoy river cruising? Luscious green rolling hills … scattered cottages or country manors … little private jetties dot the riverside …calm, dark blue waters … gentle rippling as the ship glides along peaceful, tranquil waters of The Volga, Russia.

The Volga starts from Valdai Hills, 225metres (738ft) above sea level, winding 3,530 km (2,190 miles) across central Russian countryside before emptying into the Caspian Sea; historical centre, people mover between east and west; for Slavic, Turkic, Iranian, Finno-Ugric, Germanic and Greek cultures.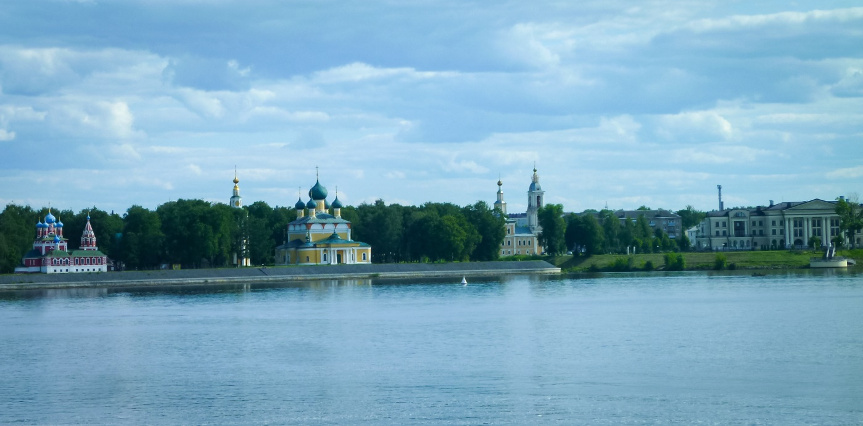 Europe's longest river; 1,350,000 square kilometres catchment area, with some largest reservoirs in the world; symbol of Russian culture, literature and folklore. With multiple tributaries Volga river system flows into Volga Delta stretching 160 kilometres (99 miles) length incorporating over 500 channels and smaller rivers, nurturing native flora and wild life like pelicans, flamingos and lotuses.
Fertile river valley not only support wheat cultivation, but also hydroelectric power, petroleum, natural gas, salt and potash. Waters offer rich fishing grounds and at the delta, Astrakhan, is the caviar industry.
Last river cruise is usually in September, as most of its length freezes in winter months.
Visit historic town, Uglich, where Uglich Kremlin, built under Andrey Bolshoy reign, 1480-1490. During the Polish invasion, most of Kremlin's buildings were destroyed but the Princely Chamber miraculously survived; and currently is the oldest Kremlin structure, a monument of 15th century civil architecture. Today, lower floor houses permanent exhibits from various periods of Uglich history. See the majestic 5-domed Transfiguration Cathedral built in 1713 with carved golden iconostasis of 18th century, walls decorated with frescoes.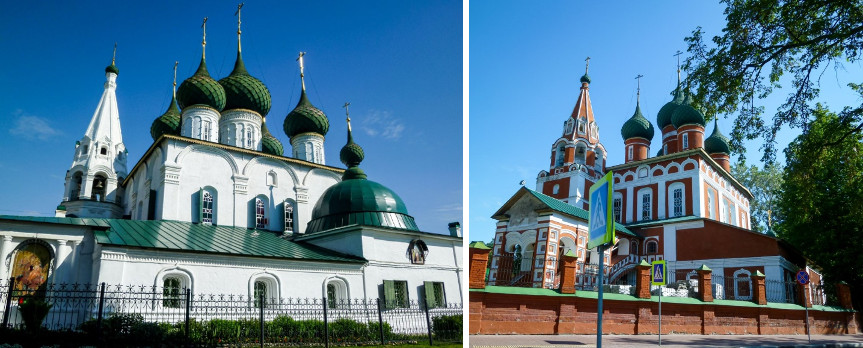 View Church of St. Dmitry on the Blood, painted red as a reminder of blood spilled on 15 May 1591, where eight year old Prince Dmitry was found dead, leading to civil disorder.
Yaroslavl, part of the Golden Ring group of ancient towns is home to the 12th century Savior Transfiguration Monastery, golden-domed Transfiguration Church with 16th century frescoes and multi-coloured glazed tiles on the exterior.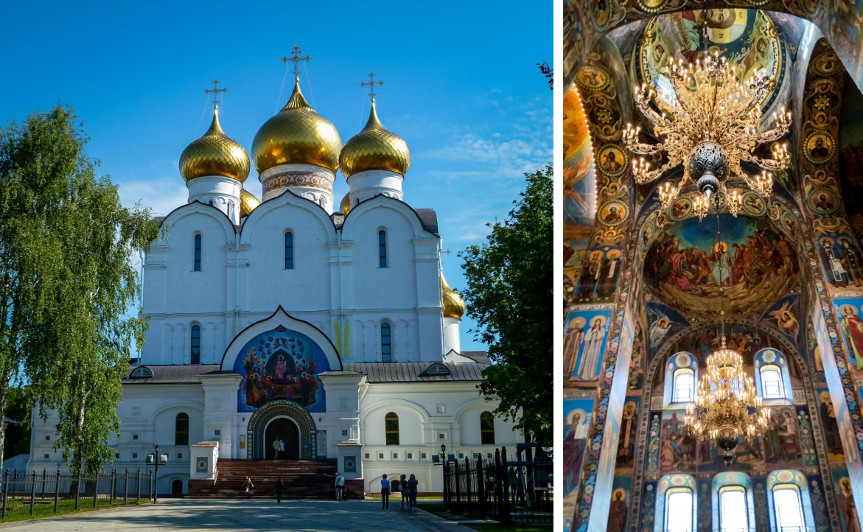 Visit Kirillo-Belozersky Monastery founded in 1397 on shore of Lake Siverskoye served as a fortress to protect Russia's nobility during the Times of Troubles, now restored to original use.
Be amazed by the extravagance of castles and cathedrals built by Czars and nobles of Russia – golden domes, exquisite crystal chandeliers, intricate frescoes, paintings, mosaic tiles, rich timber carvings depicting history and life of Jesus – absolute opulence and grand designs …

But one of the most unforgettable experience is Kizhi Island, located on Lake Onega … spend the day visiting open-air museum of Russia's timber architecture. See various large timber structures; really large structures … mostly hand-crafted from timber logs – from beams to wooden roof tiles!
Craftsmen building huge structures by hand … without nails or power-tools; piece by piece. In preservation of these master pieces, Russia had re-located them to Kizhi Island for all to appreciate and reminisce ancient times where life is hard and survival is even harder.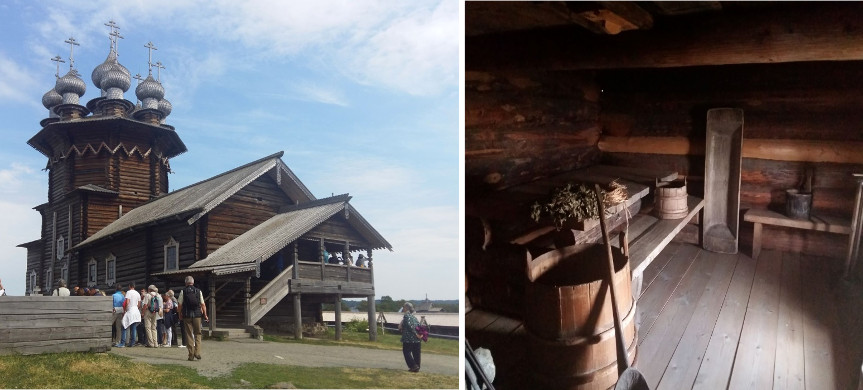 Imagine whole farmhouses made from timber, held together by wooden dowels and dove-tail joints … Log cabins with walls thick enough to fend off cold winters and strong winds; sturdy enough to house farm animals as well as farmer's family. Wow!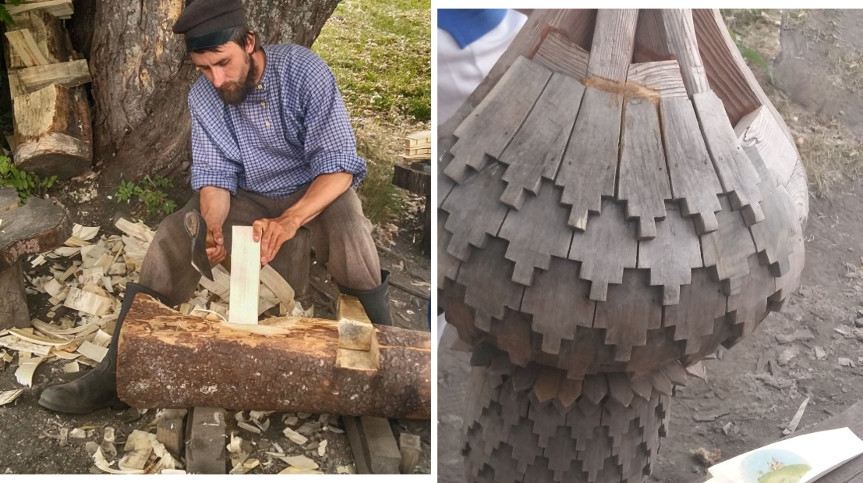 Amazing craftsmen whittling away, turning timber pieces into wooden slate roof pieces right before your eyes! And just with an axe! Seeing is believing …
Simple churches with a series of working bells chiming a haunting tune … working windmill to bring lake water into farms … even a sauna to soothe aches and pains after a hard day's work!



But what is a cruise without an amazing sunset at 12.30 am, yes, it was past midnight before the sun sets – and a Russian pantomime enacted by us …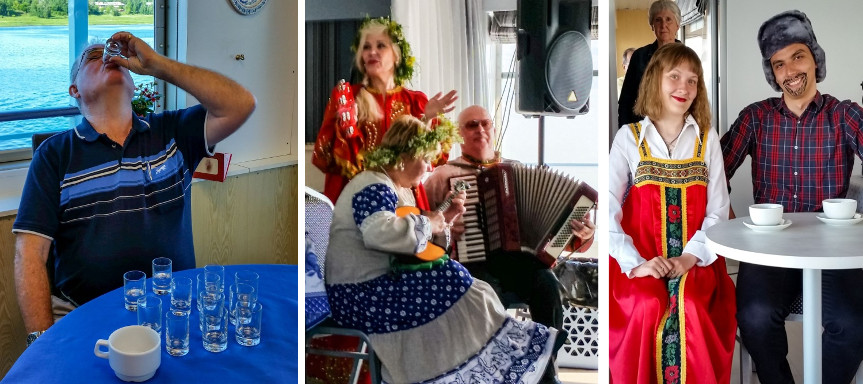 Or an appreciation of Russian vodkas, Russian folk music and folklore … simply unforgettable – an experience not to be missed. Definitely should be on anyone's bucket list!