Fancy something spicy … slightly chilli-hot … definitely tickle your taste buds …with easy parking and service with a smile …
Check out Satay Ria Cannon Hill – ticks all of the above!
So what is Malaysian Food?
Similar to Indonesian, maybe Thai or Chinese food?
Answer – close, but not really …
Malaysian cuisine, is a melting pot of Malay, Chinese and Indian cultures, with a touch of Portuguese influence; resulting in a unique cuisine blended from inter-cultural integration and inter-marriages in years gone by.
Influenced by migrants, trading via British East India Company, Malaysia's cuisine is fused by history and spice blends; offering a mixture of spicy, hot, cooling and refreshing dishes.
Nowhere else in South East Asia will you find anything similar.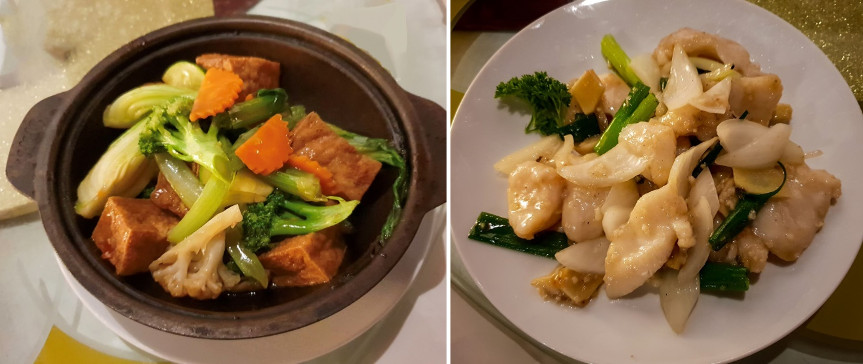 Spicy but not overbearing; with or without coconut milk; chilli-hot but not overwhelming; savour fresh ingredients cooked with spices and herbs … just the right meal for hot summer days … why?
Spicy food is known to 'cool' you down as you perspire over your meal … Really? Yes!
Quality Malaysian cuisine is served at Satay Ria for the last 10 years in the suburb of Cannon Hill, Queensland; and 5 years for the Fortitude Valley restaurant, with the same name …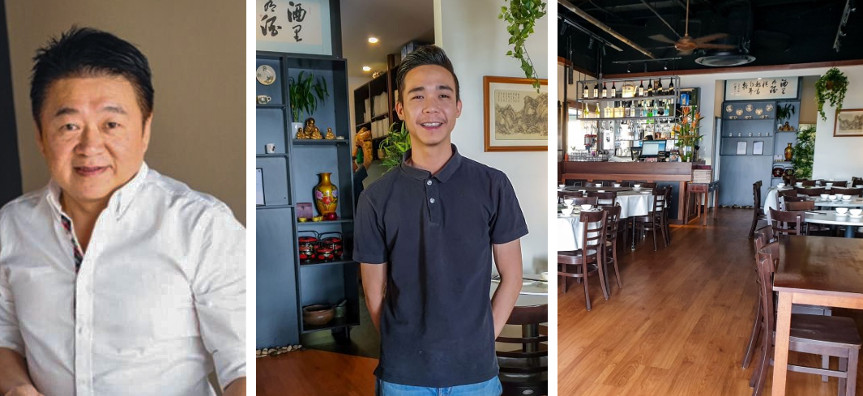 Formidable father and son team, Raymond and Damien will look after you.
Originally from Ipoh, Perak state, Malaysia; Raymond has always been in the hospitality industry. Migrated to Gold Coast initially, Raymond opened Satay Ria Cannon Hill in 2011and has not looked back.
Their secret formula?
Quality food served consistently; excellent customer service; close interaction with customers and suppliers; with the belief that happy customers will always return …
And they are correct!
"Always happy to see customers enjoying our style of Malaysian cuisine served … views frequent customers as part of their family …"
Serving traditional and popular Malaysian food, it is impossible to ignore the passion and dedication of Raymond, Damien and their teams labouring away in their kitchens and dining rooms … you can feel the energy as you enter …
Result – fantastic food served the way you like – mild, medium or hot; spicy, not so spicy … served traditional Malaysian way!

Sample local Malaysian favourites like Butter Oats King Prawns – battered king prawns dusted with buttered oats … specialty Yam-Flan – stir fry chicken, mushrooms, veggies and cashews, served in a crusted yam flan …
Do not forget signature Chicken Satay – marinated chicken skewers grilled on open fire … Fish Fillets Tamarind (Assam) Sauce – fish fillets, tomatoes, pineapple in a spicy tamarind sauce … or fresh Mud Crabs in Chilli Sauce, Curry Sauce, Black Pepper Sauce or Ginger-shallot Sauce – your choice of sauces!

There are sambal sauces; spicy laksa stock; flavoursome chicken stock for various noodle soups; curry stock for a range of curry offerings …

All types of noodles – flat, round, thin or thick, white or yellow are used to serve up either a delectable chicken or seafood laksa noodle soup; "Fried Kueh Teow" – stir fried flat rice noodles with sliced fish cake, prawns, calamari and bean sprouts in dark soya sauce; or combination chicken, pork and prawn 'Hor-fun' (flat rice noodle) with 'egg-flower' sauce – a speciality of Ipoh, Raymond's hometown in Malaysia.
… Eaten as lunch time 'small' meal or shared 'snack' in-between meals …
Not forgetting the real snacks, like curry puffs, spring rolls, dumplings – also served as entrees or as a snack!
All sauces are created and made in the kitchens – combined with fresh Australian seafood and meats; gives a mind-blowing sensation of rich wholesome flavours in every mouthful!
It is completely understandable that Satay Ria Cannon Hill was voted Best Malaysian Restaurant award 2012 and 2015 and winner of Savour Australia Restaurant and Catering Award for Best Malaysian Restaurant (Brisbane and Darling Downs).
Proof is in the taste …

Modern Malaysian style décor of dark timber seating, tropical ceiling fans, timber flooring, offering comfortable dining with fork and spoon or chopsticks and Chinese spoons!
Celebrate Chinese New Year at Satay Ria restaurants; share good health and prosperity with Lion Dances ushering in the new year – always with a very big BANG and GONG – Chinese drums and Cymbals …
Chinese New Year 2020 is on Saturday 25th January … and Satay Ria once again celebrates with their customers to usher in the Year of The White Rat – denoting wisdom, agility and resourcefulness … a good year for those born under year of the Rat!
Warm Malaysian hospitality … wholesome Malaysian cuisine … perfect venue to meet up with friends and family for a great night out – Ah, that is life!
Thank you Raymond and Damien for an enjoyable dinner feast every time!
Note: some food photos – courtesy of Satay Ria.
P.S. You will get the same fantastic food at Satay Ria Fortitude Valley, if Cannon Hill is not on your radar … Raymond will see to it; as Damien will ensure you have a great time at Satay Ria Cannon Hill.
P.P.S. Booking is advisable to avoid disappointment, especially weekends! Both restaurants are licensed or BYO wines, with corkage.
Call Satay Ria Cannon Hill on 3390 6226 or Fortitude Valley on 3252 2881.