Returning to National University Singapore (NUS), Bukit Timah Campus Homecoming after graduation … nearly 42 years ago … stirs nostalgic recollections … fond memories … of classmates … hostel-mates … lecturers.
NUS holds this event annually … all past graduates are welcome to register and attend this dinner event at NUS Bukit Timah Campus.


This subsequently triggers reunions across all faculties and hostels alike …
A DRH Reunion in a Homecoming!

A biases opinion … but there has always been something special about Dunearn Road Hostel (DRH) … as their past residents will agree …

Maybe it's the unique 'six-room block setting' compared to tower-block student accommodation … around an internal court … majestic grand dame tropical rainforest tree … surrounded by ferns … lusciously green … branches spreading, encompassing … that seems to bring closer resident interaction … more personal level … fun-loving … yet earnest pursuits … intense learnings … and ultimate goal achievements.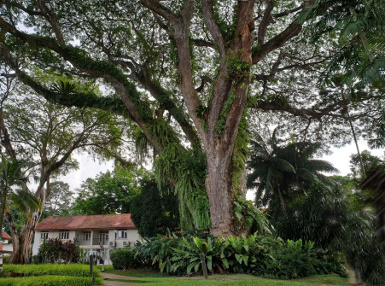 Fond memories of 'fun-time' together … endless study hours in libraries … long nights working through projects … loud music … louder venting of frustrations … to achieve required grades … eventual success … and graduation … Viola!


Share our DRH Reunion Brunch at La Petite Cuisine French Restaurant (www.lapetite-cuisine.com), Serene Centre … for breakfast, brunch; lunch or dinner … they will definitely look after you!
Catch up on lost years … classmates come together from all over the globe …room-mates meet yet again for a laugh and chat … friends come together to reminisce 'good old days' … past students and Hall Masters meet as friends … happy to see fruits of their labour blossom into successful individuals … or just to see familiar but older faces.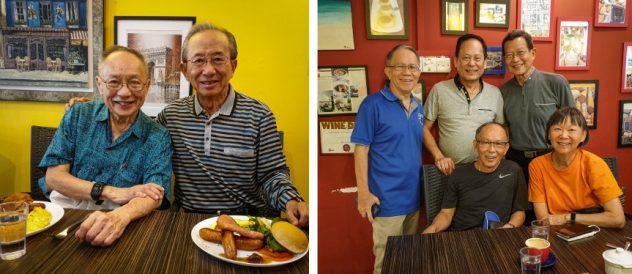 Chance to meet others … similar but with different life journeys … from different years … some earlier … others later.
Kaleidoscope of personalities and charisma … wealth of knowledge and experiences …
Dynamic, alluring, magnetic, impressionable … coming together in one brunch …
Everyone chatting … listening … eating … drinking …
Result … explosive and electrifying atmosphere like none other!
Thank you La Petite Cuisine French Restaurant for hosting our DRH Group …
Delightful and memorable …
Fantastic venue for group gatherings …
And everyone's awesome camaraderie, of course!