It was predicted to rain … but the weather was kind to us.
Dawn broke sunny and dry; 17°C and cloudless.
7.30 Sunday morning, we assembled at Cleveland Point Park overlooking Moreton Bay, and started our warm-up routine.

Maybe all 22 of us are a bit crazy; fronting up that early on Sunday, but we all can agree that after every Tai Chi session, we feel invigorated and definitely experience more mobility in our joints and improved muscular strength ultimately.
Otherwise, we would not be coming back for more!
Starting with 'Qi Gong' or 'Shi-ba-shi' … 18 movements working to improve balance; conscious weight transfer; posture awareness and flexibility. A gentle exercise to help blood circulation and re-energise our organs.
Qi Gong compliments Tai Chi as it provides exercises to stimulate a greater flow of energy over the short term.

Chinese exercise in the form of Tai Chi not only exercise the muscular and physical aspect of the body; it is also meant to rejuvenate and improve internal functions such as circulation of blood and lymphatic system, increase oxygen flow to the lungs and improve muscular endurance in the legs.
There are various styles of Tai Chi being practised – Yang, Chen, or Wu style of expressing Tai Chi movements. In the Imperial Tai Chi Academy, Master Shane, our 'Shi-Fu' teaches the Yang style; the Chen style for more senior students; and the 'Long-form 108' style.
The Yang style is also the more traditional and popular form practiced in China today.
Apart from the basic forms, you can also learn The Fan; The Sword; The Walking Stick (yes, it is done with the cane) … and The Arthritic Form (suitable for those who are not so mobile).
Not sure if it is what you want? Try it for yourself and see if you like it.
Tai Chi can be considered as a 'slow motion' form of Kung Fu; but you do not need to know Kung Fu to do Tai Chi. It is certainly a path to good health and well-being, combined with living a healthy lifestyle.
Master Shane, from the Imperial Tai Chi Academy, Brisbane, has been practicing Tai Chi for about 31 years and Martial Arts or Kung Fu for over 33 years.
More interested in the science of Martial Arts and Tai Chi, Master Shane lives by what he teaches – core strength, structure and flow of energies, natural health and well-being; natural healing and herbal medication.
To Master Shane, living a healthy lifestyle by practicing Tai Chi or Martial Arts enhances a healthy body and mind: fends off common ailments like headaches, sore limbs and improves endurance.
Master Shane, together with his team of 'Si Heng' (Male Assistants) and 'Si Mui' (Female Assistants) teach about 25 classes a week; from Ipswich to Cleveland. Classes are conducted in school halls, community centres, church halls, or parks; mornings and evenings.
You don't have to be extra fit. You don't have to be extra flexible. You just need to be persistent and willing to try the moves. Laugh a little when you miss a step and then move right along.
According to Master Shane: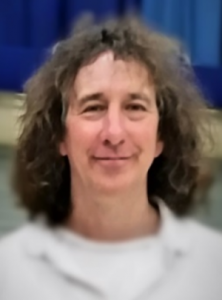 'Perfection is the ability to do the best you can' …
Tai Chi as a form of exercise is beneficial for all ages; especially so for over 50 plus.
Tai Chi is practiced by both genders; alone or in a group; though it is more fun practising Tai Chi with others. It is also sharing each other's musings as we learn new forms, going through whole series of exercises.
We laugh at ourselves; fumble through difficult parts as everyone has varying strengths and weaknesses.
It is also an opportunity to make new friends.
Master Shane also conducts seminars to select audiences, private or corporate lessons apart from the main classes.
Interested?
Come for a try-out lesson and experience the joy of being healthy, whilst improving your muscular strength … and have fun doing it!
Classes are usually in small groups, under Master Shane's watchful eyes …
Call Master Shane on 0418 878 545 for suitable times and venues!