Day did not look good. Threatening skies … choppy seas … slight drizzle off and on …
Should have been sunny, bright and stunning – perfect day to spend at Tangalooma Resort, Moreton Island.
But we cannot dictate to Mother Nature – she has a mind of her own !
However, She gave us an amazing glimspe of nature at its best ! Stunning images of cloud cover, magnificent colour display only Nature can create … Definitely not to be missed !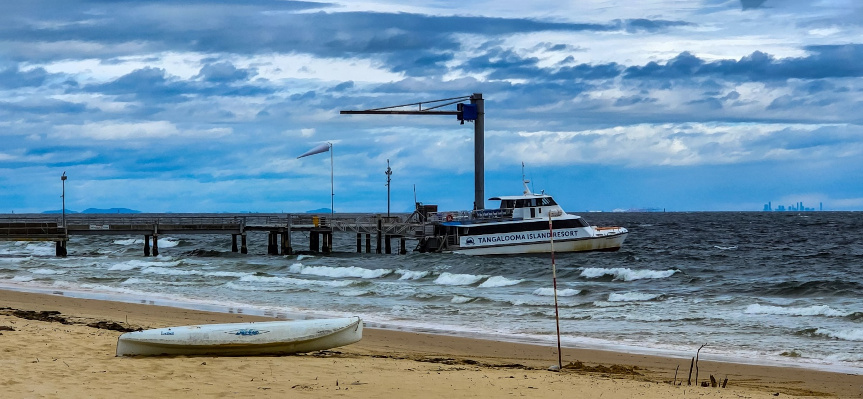 Words cannot describe the show all day … though weather was not the best; drama, mood and colours told a completely different story.
Sea was slightly choppy but not rough … survived short 70-minute express catamaran trip from Brisbane wharf to Tangalooma … but it did look pretty threathening – to rain or not to rain … kept everyone guessing all day.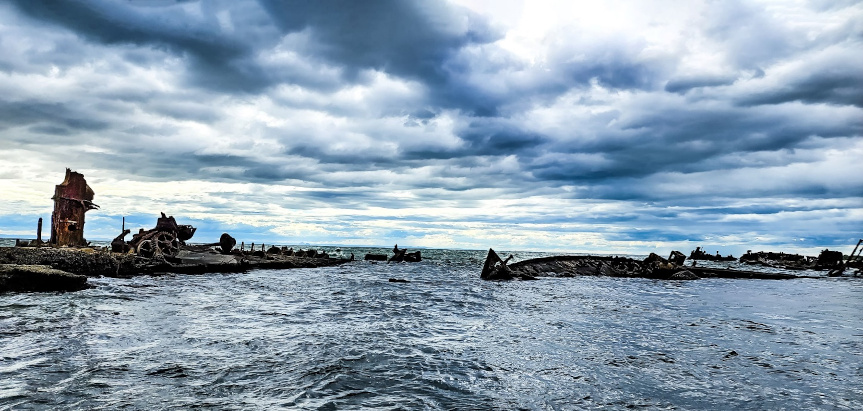 Do you know there were 15 ships sunk off the coast of Moreton Island ?
Reason ?
To create a barrier in the waters, enabling a calm stretch – safe for swimming and assorted water sports.
Take in sights of distant Brisbane city skyline; just off the horizon … yet almost a world away … on paradise island; laid-back … relaxed … chilled-out atmosphere.
Great spot to unwind, quick getaway from city-paced hustle and bustle …
Share family fun over a weekend or longer … lots to see and do … suitable for all budgets !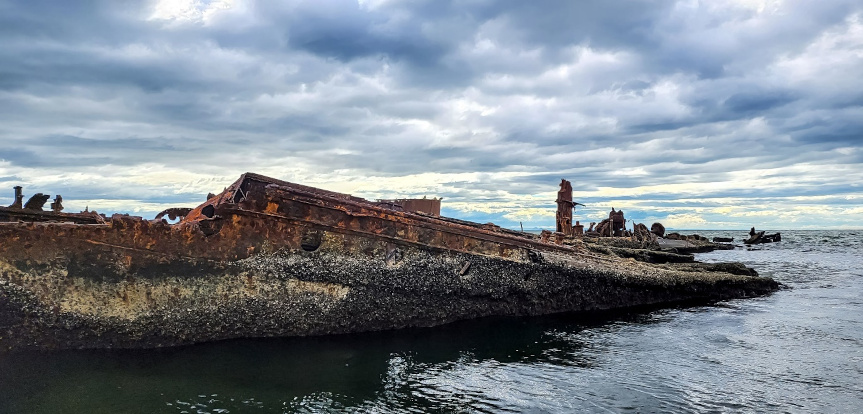 Captivated by sheer size and number of shipwrecks so close to shore … exciting and exhilarating !
Take the Shipwreck Cruise … board from beach … climb into boat … don't forget your cossies or get a wet bum as waves splash against boat and people alike …

But what a trip – listen to local history whilst travelling short distance to shipwrecks …
Originally a whaling station, Tangalooma Island Resort is located on west side of Moreton Island. Known for its dolphin-feeding program, sand dunes and wreck diving, swimming along white beaches, waters protected as Moreton Bay Marine Park.


Tangalooma, aboriginal word meaning "where the fish gather" truly lives up to its name – daily hand-feeding of wild bottle-nosed dolphins; whale watching cruises; abundance of fishes around shipwrecks, now a man-made ecosystem; providing haven for local marine life of dolphins, sea turtles, wobbegongs (bottom dwelling sharks, also known as carpet sharks) and over 200 species of fish. Perfect for snorkelling and marine life observation !

Do you know the Scooby Doo 'Spooky Island' movie (2002), starring Freddie Prinze and Sarah Michelle Gellar was filed at Tangalooma ?
Latest film debut was 'Ticket to Paradise' (2022) starring George Clooney and Julia Roberts also filmed multiple scenes at Tangalooma Island Resort.
Moreton Island is a celebrity !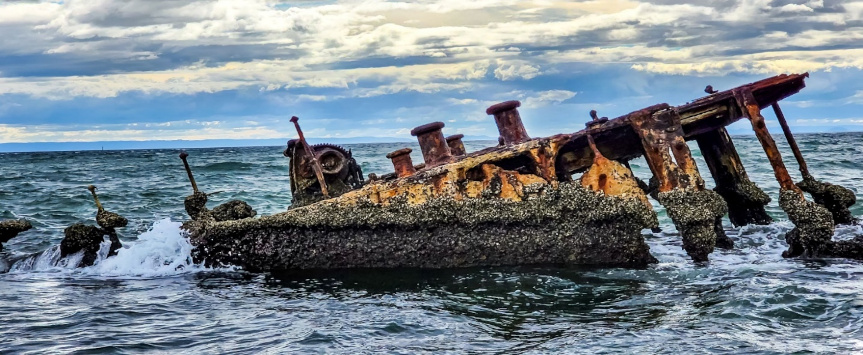 95% of island is within a national park – popular destination for day trippers, four-wheel driving, camping, recreational angling and whale watching. Third largest sand island in the world, together with Fraser Island, short distance north and south to Stradbroke Island, forms the world largest sand structure.
It is also one of the wettest parts of Brisbane city with annual average rainfall of over 1,560 mm (61.7 inches) spread evenly throughout the year.
Best bring your umbrella or raincoat with you when visiting … rain is a definite !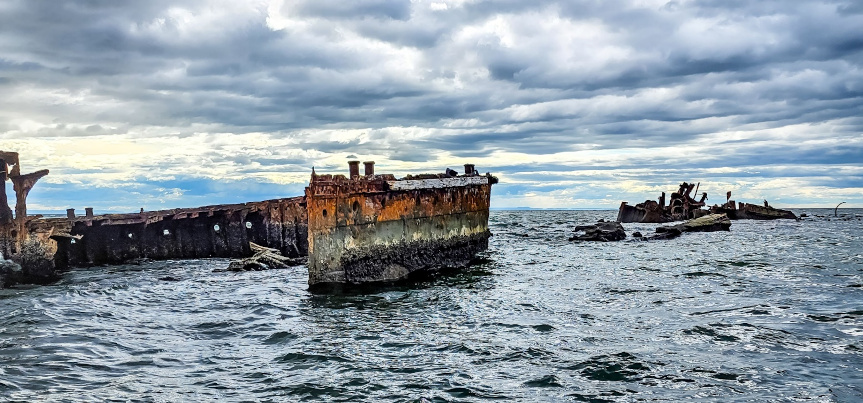 Stay a day … a weekend … maybe a bit longer … but don't miss opportunity to visit this beautiful island; sample all it has to offer … snorkelling, swimming, fishing, 4-wheel driving, or just walk along the beach appreciating nature at its best … all within a stones' throw from Brisbane city !