Calling all coffee lovers !
Secret's out – check out Jaques (pronounced as 'Jakes') Coffee from Atherton Tablelands, Mareeba, North Queensland. Jaques Australian Coffee
Forth generation of coffee pioneers, growers, innovators, spanning 2 continents – Tanzania, Africa and North Queensland, Australia – a continued coffee love affair for brothers, Nat and Richard, wives Mariolyn and Linda who followed their parents' legacy in Australia.
After many trials and setbacks … economic downturn … fruit fly disaster … the Jacques family finally overcame their major hurdles to succeed and produce amazing coffee, in Australia.

Farm visits for full coffee experience … enjoy morning tea or lunch by in-house chefs using local and seasonal produce … enjoy a cup of house-roasted coffee … check out the gift shop stocked with local produce – honey, chocolate, chilli sauce, coffee liqueurs, coconut, coffee oils, jams; with online ordering to re-stock your pantry.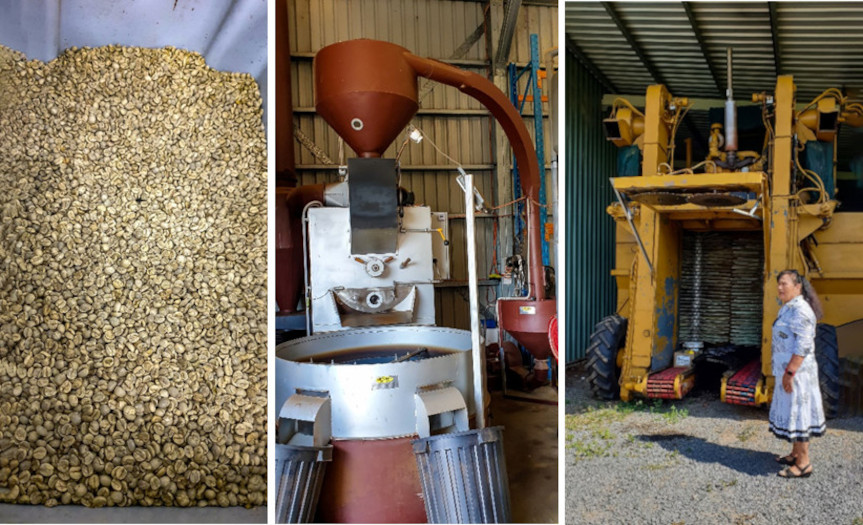 Designer of world's first fully self-contained mechanical coffee harvester in 1980s; culminating in the phrase of 'one man, one tree, two seconds' process. Jaques Coffee is producer of premium Australian 'green bean' coffee; naturally fermented and double-washed, for home self-roasting; as well as full-roasted beans offering smooth flavours and full-bodied espresso blends.

Jaques Coffee Plantation is an Agri-Tourism business with 85,000 productive arabica coffee trees; with sustainable solar power offsetting entire operation since 2019.
Today, Richard, wife Linda, children and staff run Jaques Coffee Plantation. Lots of hard work, persistence, determination – combined with uncanny innovation to automate harvest process due to high labour costs in Australia.
Result – an award-winning restaurant … farm-gate operation; complete with roasting shed, coffee education; serving great coffee, food and coffee tours offered.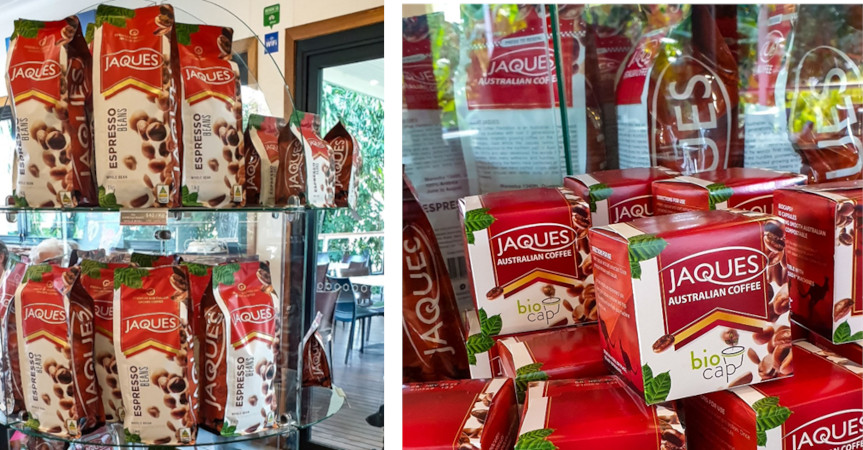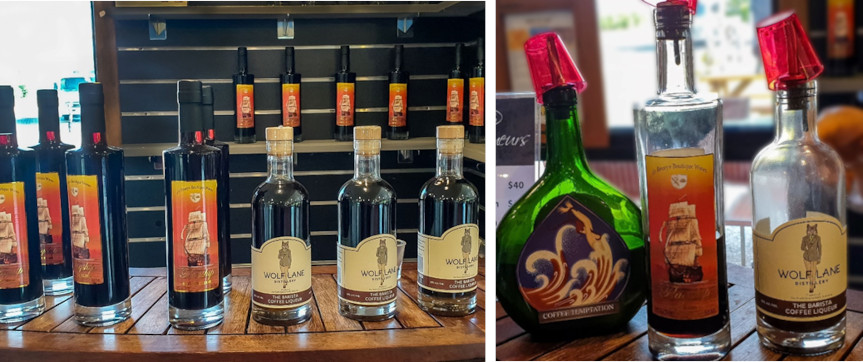 Let's not forget about the coffee liquors … locally handcrafted, these liquors are made from Jaques coffee beans, grown and roasted in Mareeba then crafted into delightful all Australian coffee liquor and coffee cream.
'The Barista' Coffee Liquor, made from pure single origin Australian expresso roasted beans, secret recipe by Jacques and Wolf Lane Distillery, Cairns … offering rich coffee flavour with hints of vanilla, touch of sweetness, taste of passion; best served very chilled, neat or on ice; or maybe as an expresso martini …
'Coffee Temptation' – coffee cream offering roasted buttery coffee flavours, smooth honey cream … rich, full-bodied, strong, roasted aromas. Produced in collaboration between Jacques Coffee and de Brueys Boutique Wines, Mareeba.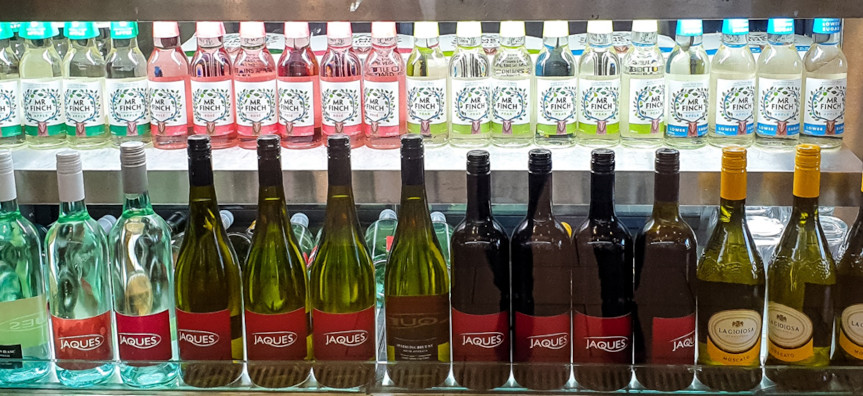 Jaques family can trace an amazing journey over 40 years … of challenges and mishaps … filled with determination and passion … for the love of coffee … to share with fellow Australians, the world … lovers of coffee and coffee liqueurs.
Thank you for your amazing life story; your dedication and passion; touring around the plantation; most enjoyable coffees and iced coffees; delightful coffee liqueurs – an afternoon very well spent !
You can find Jaques Coffee Plantation at 137 Leotta Road, Mareeba, Queensland, 4880, Australia. Jaques Australian Coffee .